Green cotton corduroy shirt Otus scops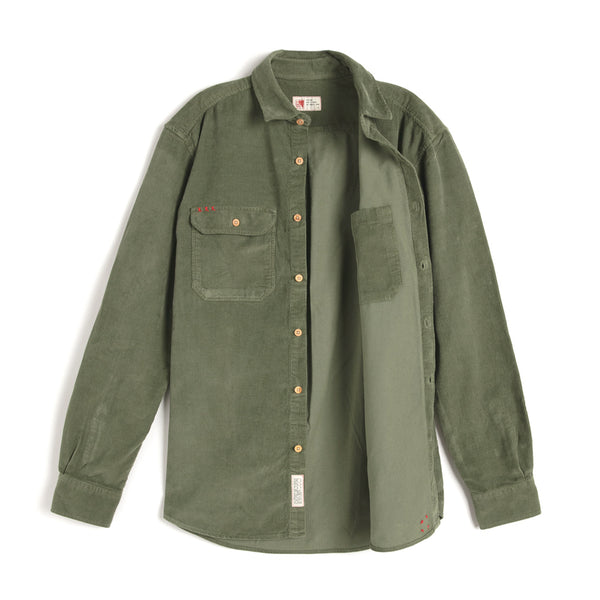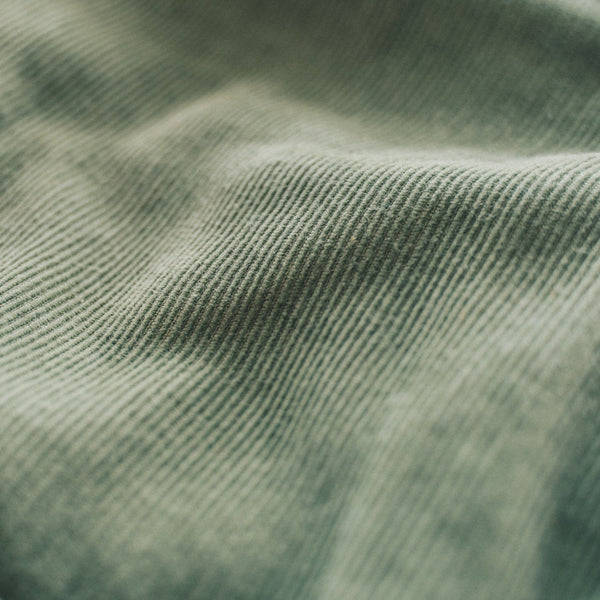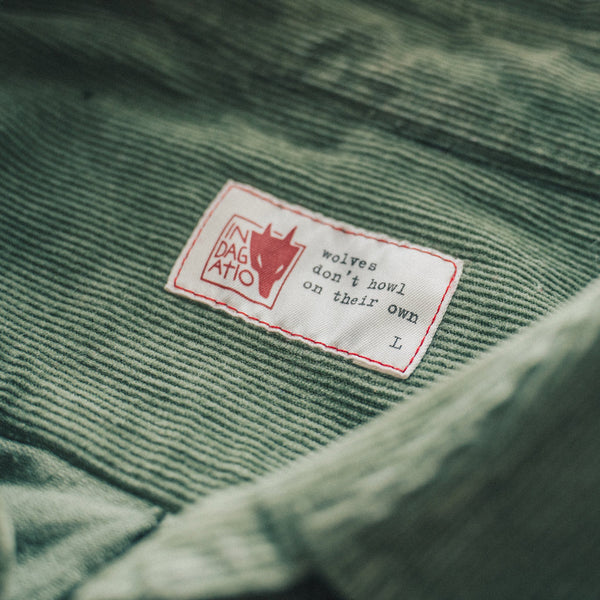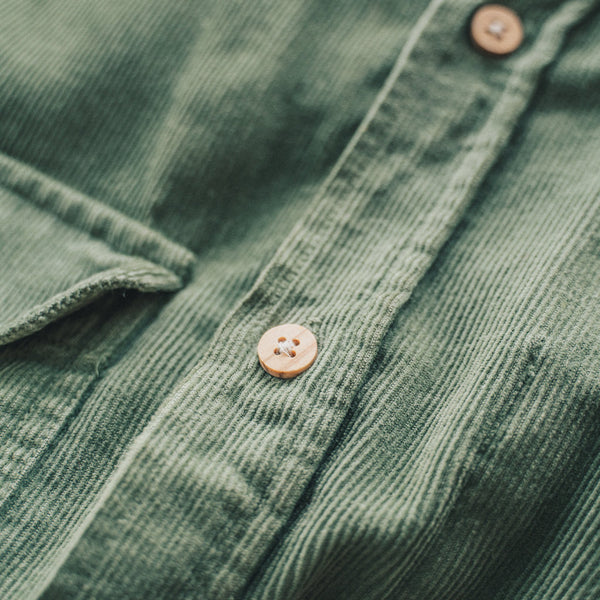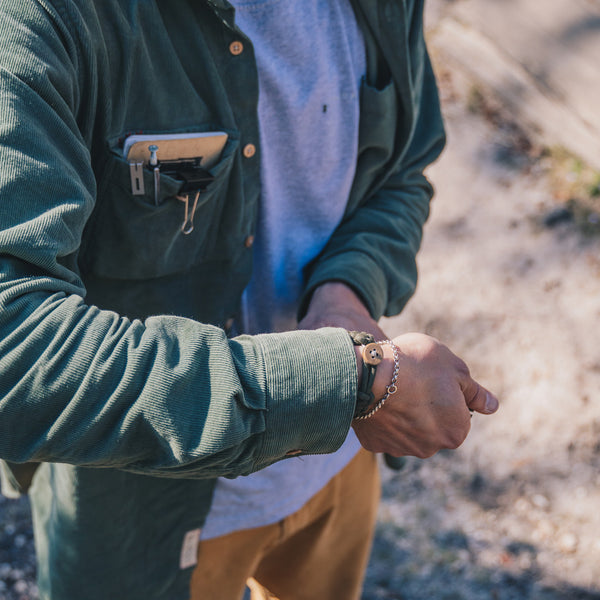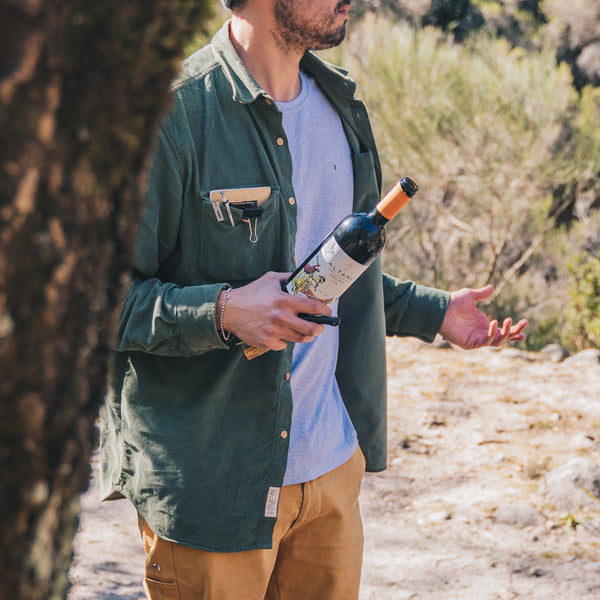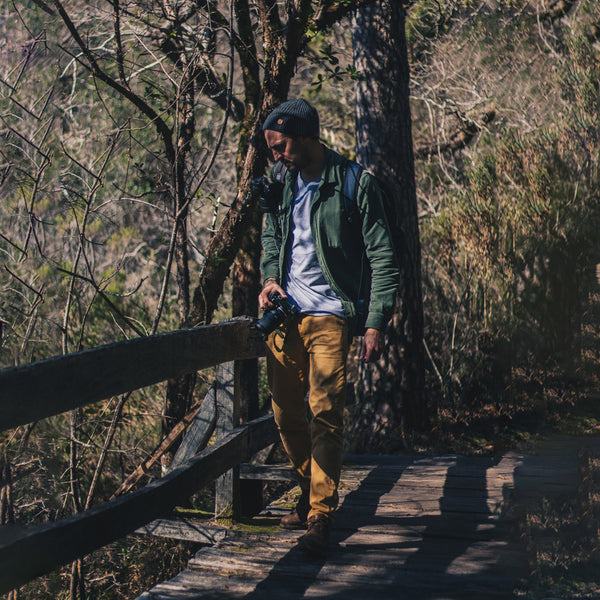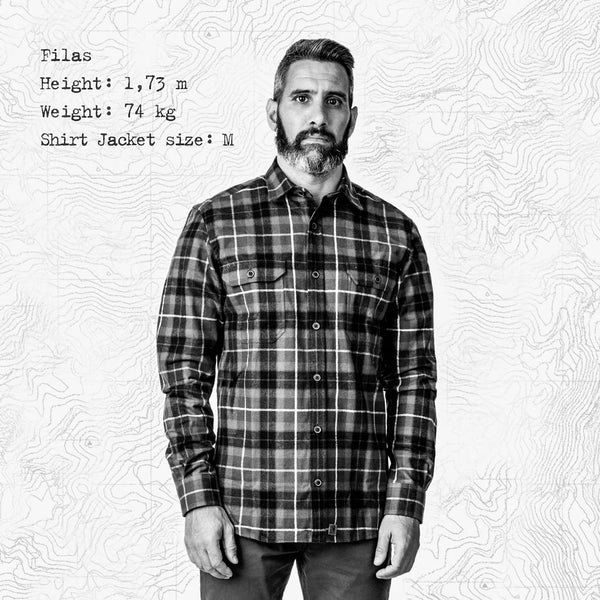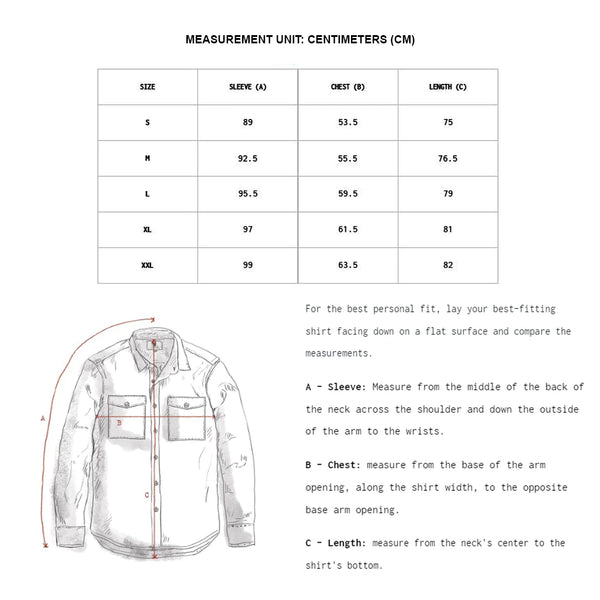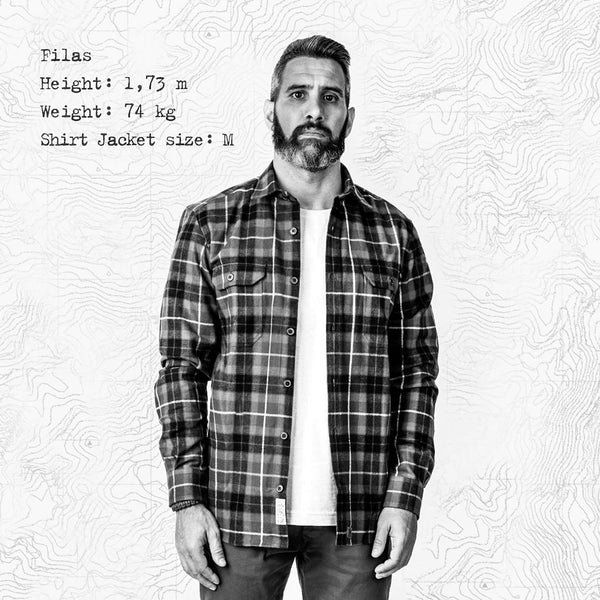 The Eurasian scops owl provides the most characteristic soundtrack of the Trás-os-Montes forests, making itself heard for hours as a "way of celebration" the beginning of Spring. The smallest bird of prey in Portugal is characterized by the small tufts on the head that resemble "ears," and it's a rare species in Portuguese territory; its song can only be heard from March to September.
Inspired by the peculiarities of this very unique animal, we created our first model in cotton corduroy with 16 wales. The number of wales indicates the thickness of the ribbing, so 16 is very thin. It has an outer pocket on the right side and an inner one on the left. Being such an exclusive model, perhaps, like the owl, it will only be around for a few months.
A shirt always looks good, and this classic garment should never be neglected, even when trekking in the woods. Made of soft Portuguese flannel, an iconic material for its durability and comfort, inspired by the freedom of birds, history, and present concerns. This shirt is destined to endure into the future. 
"...but our shirts are our liber, or true bark, which cannot be removed without girdling and so destroying the man." Henry David Thoreau.
Characteristics
Ø 100% cotton 16 wales corduroy
Ø 180 g/m² (6.3 oz/yd²) corduroy
Ø 2 pockets (1 outside and 1 inside)
Ø Natural wood buttons
Ø Pleated back for ease of movements
Ø Hanging loop
Ø Loose fit. If you are not sure about the size, we advise you to choose a smaller one that you usually wear
How to care
Machine wash in cool water on the delicate cycle. Hang or line dry only.
Made in Portugal
Shipping, Returns and Exchanges
All orders are shipped via CTT or DPD, and we will email you the tracking number when the order is sent. Orders are shipped within 4-6 business days. Handmade items will be shipped within 12 business days. 

SHIPPING: We'll charge €5.00 in shipping per order to Portugal, €10 in shipping per order to Europe and € 20.00 for orders to the rest of the world.
RETURNS & EXCHANGES: To return an item please send us an email to: info@indagatiostore.com and tell us your order number and what items you want to return or exchange.
The return service is carried out through a collection request by our distribution partner and costs €5 in Portugal and Spain.

In the case of returns from the rest of the world, sending the items for return is the customer's responsibility.