Blue flannel shirt Aquila chrysaetos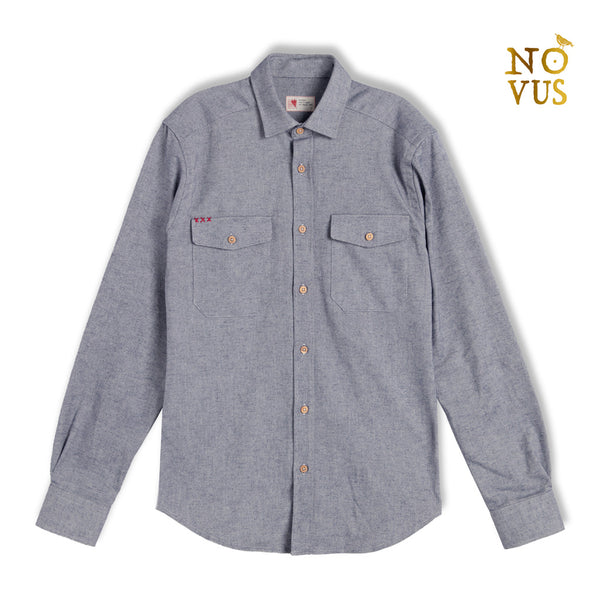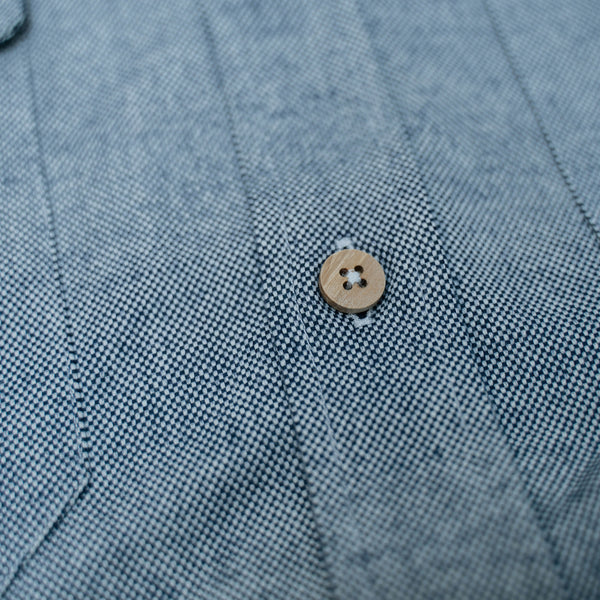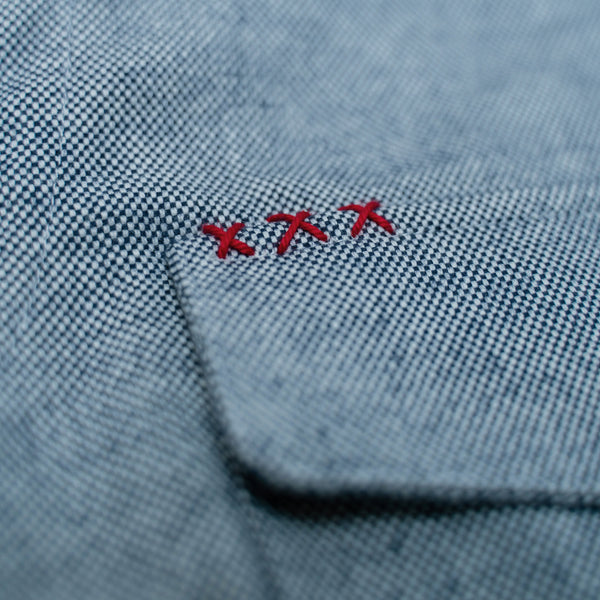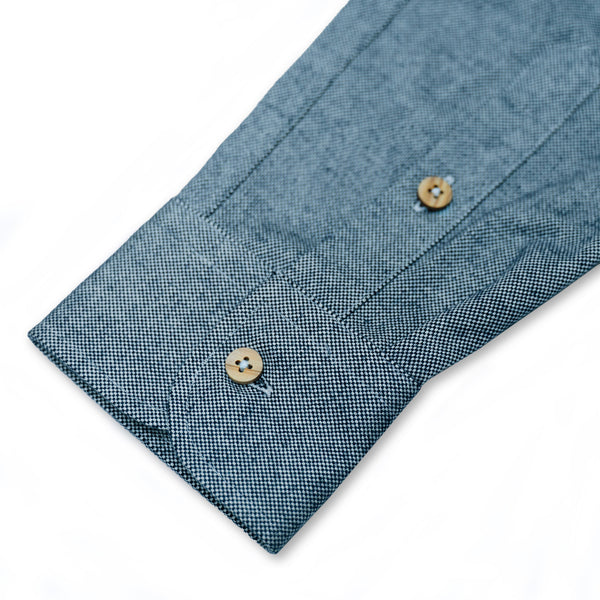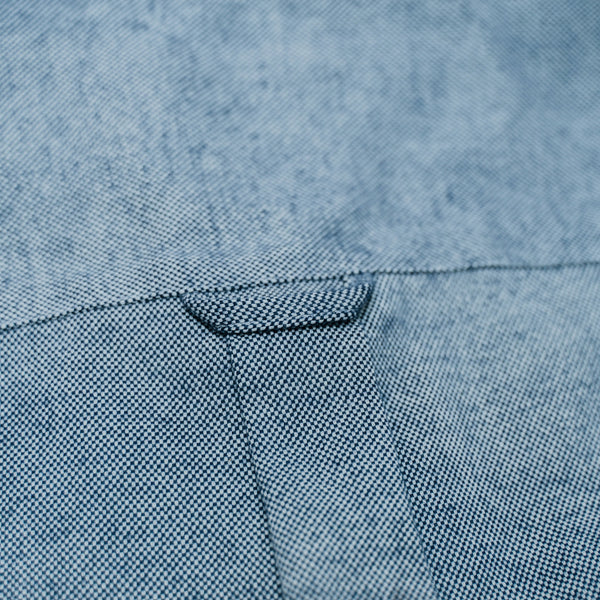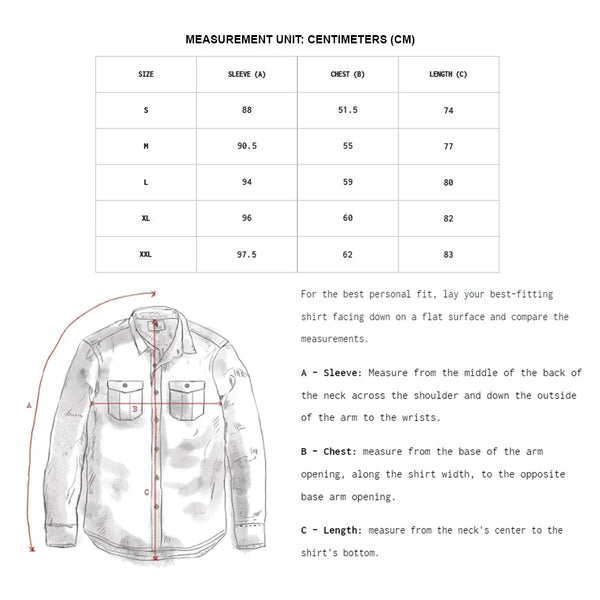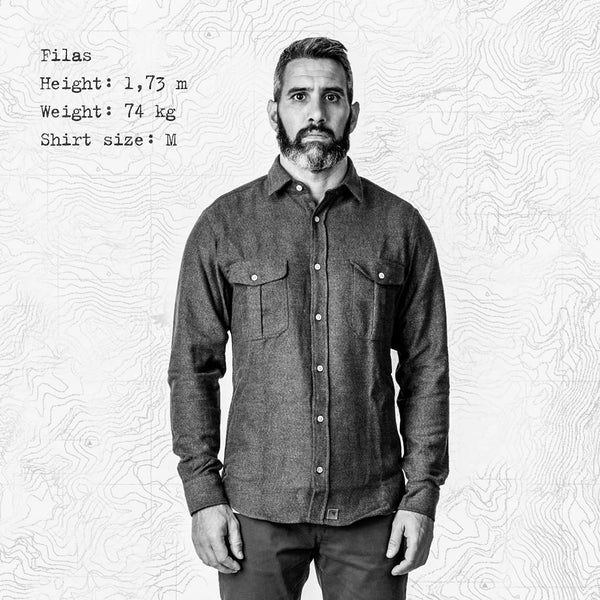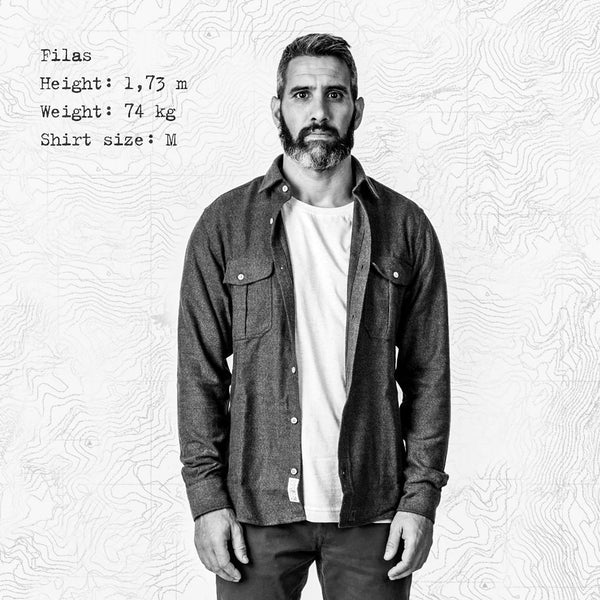 The golden eagle is a majestic bird, admired as a symbol of power and courage by various cultures in the Northern Hemisphere. That is how we feel about our flannel shirts and those who dare to wear them.
A shirt always looks good, and this classic garment should never be neglected, even when trekking in the woods. Made of soft Portuguese flannel, an iconic material for its durability and comfort, inspired by the freedom of birds, history, and concerns of the present. Designed to last.
"...but our shirts are our liber, or true bark, which cannot be removed without girdling and so destroying the man." Henry David Thoreau.
Characteristics
Ø Heavyweight cotton flannel shirt
Ø Fabric weight 190 g/m² (6.7 oz/yd²)
Ø 2 flap pockets
Ø Pleated back for ease of movements
Ø Hanging loop
Ø Flannel brushed on both sides for a soft feel
Ø Natural wood buttons
Composition
100% cotton Portuguese soft flannel
How to care
Machine wash in cool water on a delicate cycle. Hang or line dry only.
Made in Portugal
Shipping, Returns and Exchanges
All orders are shipped via CTT or DPD, and we will email you the tracking number when the order is sent. Orders are shipped within 4-6 business days. Handmade items will be shipped within 12 business days. 

SHIPPING: We'll charge €5.00 in shipping per order to Portugal, €10 in shipping per order to Europe and € 20.00 for orders to the rest of the world.
RETURNS & EXCHANGES: To return an item please send us an email to: info@indagatiostore.com and tell us your order number and what items you want to return or exchange.
The return service is carried out through a collection request by our distribution partner and costs €5 in Portugal and Spain.

In the case of returns from the rest of the world, sending the items for return is the customer's responsibility.