About us
INDAGATIO is a Latin word meaning: "the search", "inquire", "question", "investigation" and for us, it became a constant search for a way to be in perfect balance with nature.
We have learned from experience which fabrics work best together, constantly striving to merge quality with simplicity in what has been a tireless quest for perfection.
We are a Portuguese wolf pack of 2 elements: Pedro and Patricia. But actually, we are many more… For us, our wolf pack is made by many others: family, friends, and clients – we are all part of this "crazy" idea of trying to bring people and nature together.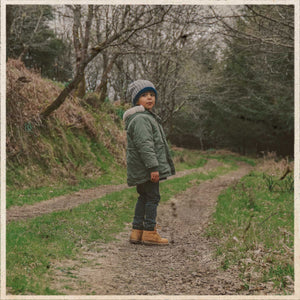 Our roots
The passion for the wolves comes from a childhood fear of Pedro but also a constant will to see and meet one.

"So many miles traveled, hours of loneliness in such long waits… And every night in the woods, in the discomfort of my tent, I only thought about the comfort of my home, drawing on paper the moments I had lived. It was the best way I could find to express my need to be in the woods. I wasn't sure what I was looking for, or how far I would have to go.
I had the vague idea that my inspiration was the Iberian wolf, Canis lupus signatus, but I somehow felt that I wanted to find something more than the wolf.
I added the word INDAGATIO (a word that I found on a book on my grandfather's house) to a stylized drawing of a wolf's head ...and created the logo."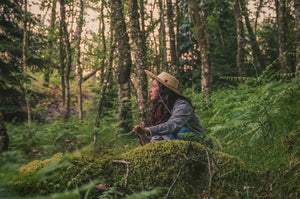 "It was for a long time just a symbol, a mark representing something I could not even define. It was nothing more than an Instagram account where I shared photographs of the forests and animals I met on my explorations, as well as drawings I made depicting Portuguese fauna. INDAGATIO was just a vague idea then, until one day, Patrícia entered the scene and together we understood and decided that, among many other things, INDAGATIO would also have to be a clothing brand: a Portuguese brand delivering mountain items, but whose elegance would make them attractively fit to be used in the city. Products created for those, like the two of us, who live within nature and not for those who just visit it."
I have always been drawn to Nature. The thickness of the woods, the smell of the pines, the rustling of the fallen leaves, the tracks of the animals… Somehow there was a calling to embrace myself within the forest to the point where I would feel lost.
- Pedro Caldas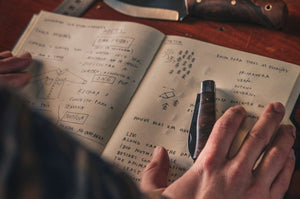 "Nature became part of me. I would visit the woods, but when I returned home to the bustle of the city, the woods lingered, deep within me. Indagatio, is the materialization of that feeling, an organic extension of myself and the nature that surrounds us, embedded in each and every product that we design."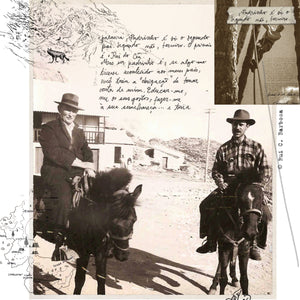 In addition to our fascination with Nature, we are also inspired by the rural exodus's key characters, the past explorers, and the fishermen's stories - those who used to rely on the quality of the essential material assets.
Products designed to be timeless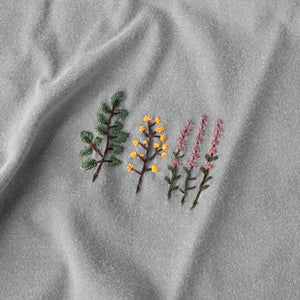 From choosing raw materials to the production, our goal is to minimize the environmental impact, effortlessly working consciously and sustainably, reducing the only footprint prejudicial to our planet: humankind. We aim to pursue the quality that can last for future generations inciting in this way to a balanced consumption.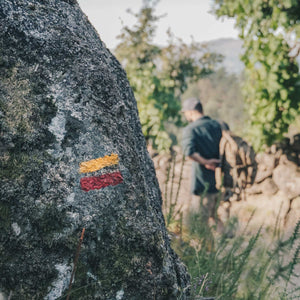 We exist for those who are bold enough to follow the wolf's track and respond to nature's loving call.


Are you going to have an INDAGATIO'S attitude today?