Our conduct and responsibility
We are inspired by Nature and its balance.
From choosing raw materials to creating the final product we endeavor to work consciously and sustainably, minimizing impact and the single harmful footprint on the planet: ours. We support and promote a harmonious relationship of society and nature through one of our principal channels of activity – the recovery and preservation of biodiversity. To accomplish this, we sponsor and implement practical solutions that contribute toward building a future that nurtures this relationship.
We work toward reducing consumption of resources and our impact on them by offering timeless products, created to endure, so avoiding the excessive waste and use of materials. We envision a planet were social development starts with sustainability, quality of life, well-being and justice, founded upon an economic model which takes into consideration the boundaries of the natural environment.
 We develop local projects, diverse partnerships and initiatives to build social awareness, always with the aim of promoting local culture and the natural universe surrounding it, always in a way that is positive and harmonious.
At Indagatio we use materials of animal origin such as wool and leather. The ancestral use of these materials ensures that their quality can never be properly replaced by synthetic products. The animals that provide these materials are raised in a healthy environment and treated with the utmost respect.
We are obligated to them for our comfort and we have not forgotten this.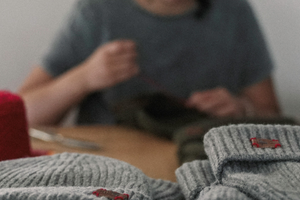 Our way of doing things
Like us, all the factories we work with are located in the North of Portugal. Many of them are family businesses, which are part of the history of our country's textile industry and have the wisdom that only experience can bring them. They understand the importance of fair working conditions and the importance of a positive work environment in the production process.
On them, we count to help us discover quality fabrics that would be wasted. The textile industry is one of the most polluting industries, and we wanted to change that by producing according to nature's rhythm. Waiting for new fabrics, doing small and unique collections, and producing only what these fabrics allow us, prioritizing using natural raw materials.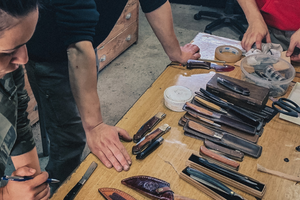 We, the creators of Indagatio, closely monitor the entire production, visiting our partners regularly so that we can control and guarantee the quality of all products. We support local producers who provide us with the most characteristic products of our country, such as straw hats and knives, so that we don't let traditions fall. This proximity allows us to produce with consciousness and without excesses.
We are simple but demanding and intend to leave a clean footprint for anyone who wants to follow us on this adventure.
With the revenue raised during Black Friday campaigns
We have planted over 2000 trees in Portugal.