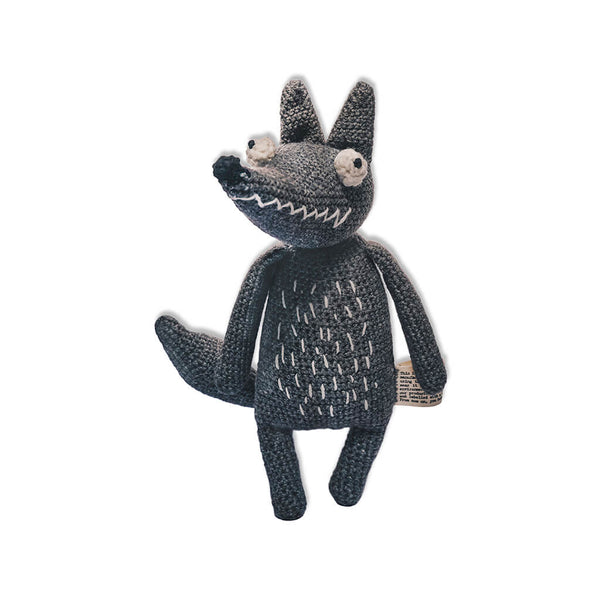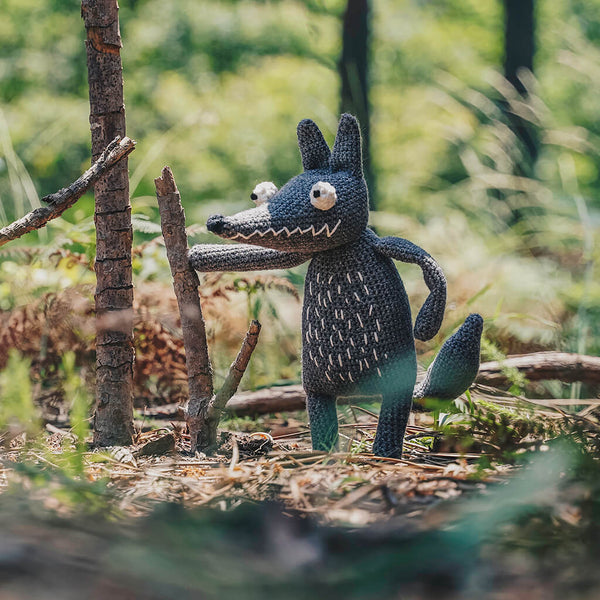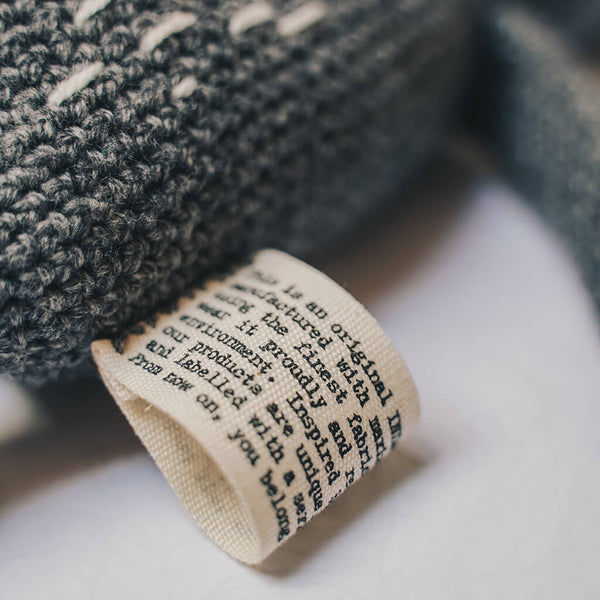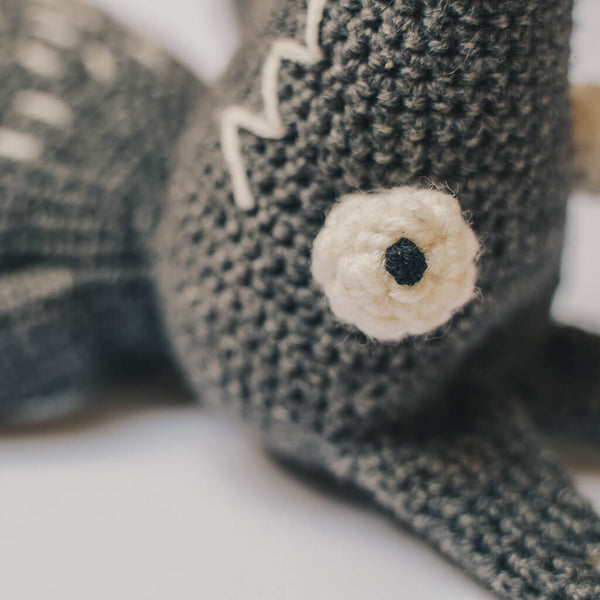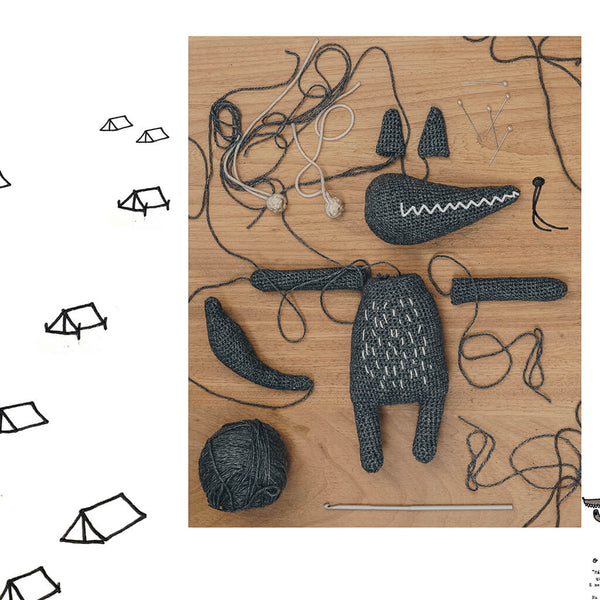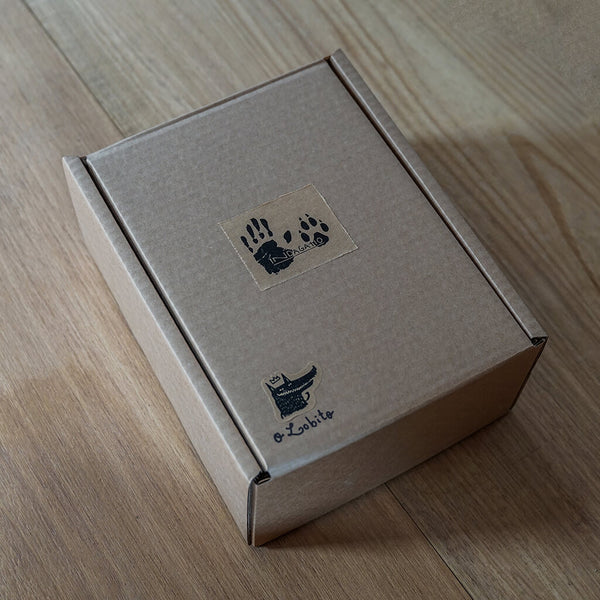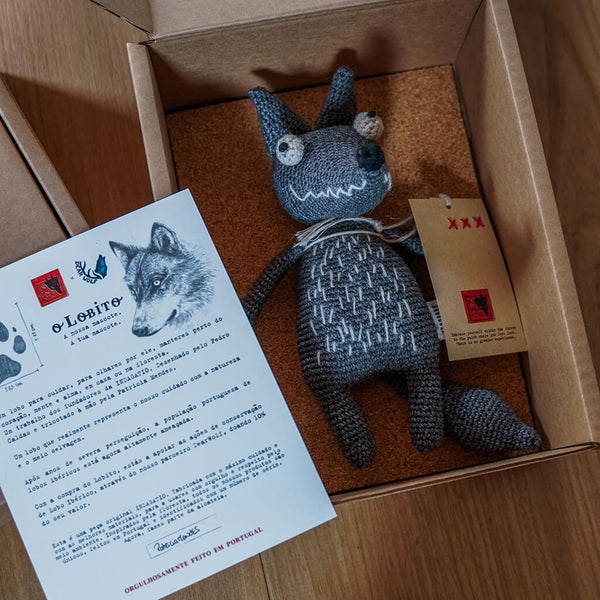 Before the period when we were forced to isolate at home I didn't know anything about crochet. I dedicated myself to learn this craft and made this little wolf for my son. He liked it very much. I hope you do too. 

Patricia. 

10% of sales go to the study and conservation of the Iberian wolf. 
This is a toy... But a toy that has to be handled with care, because in the hands of a child it can be easily spoiled ;)
Characteristics
Ø Handmade by her
Ø It's about 20 cm / 7,8''
Composition 
55% pure organic wool, 45% pure organic cotton
How to care 
You may hand wash your plushie. Then please air dry it (you may want to use a towel to roll it in and gently squish the excess water out first. Do not wring it out).
Shipping
Each plushie is made according to orders. The lead time is an average of two weeks. Product will ship approximately 15 days after purchase.
Shipping, Returns and Exchanges
All orders are shipped via CTT or DPD, and we will email you the tracking number when the order is sent. Orders are shipped within 4-6 business days. Handmade items will be shipped within 12 business days. 

SHIPPING: We'll charge €5.00 in shipping per order to Portugal, €10 in shipping per order to Europe and € 20.00 for orders to the rest of the world.
RETURNS & EXCHANGES: To return an item please send us an email to: info@indagatiostore.com and tell us your order number and what items you want to return or exchange.
The return service is carried out through a collection request by our distribution partner and costs €5 in Portugal and Spain.

In the case of returns from the rest of the world, sending the items for return is the customer's responsibility.