Green paracord camera strap Capreolus capreolus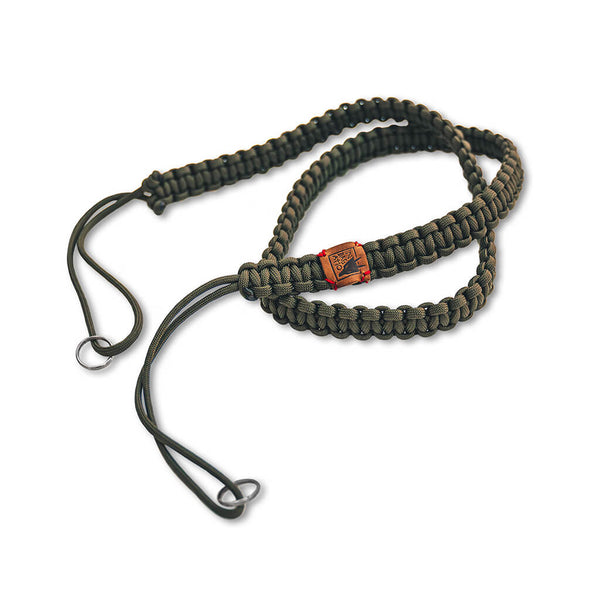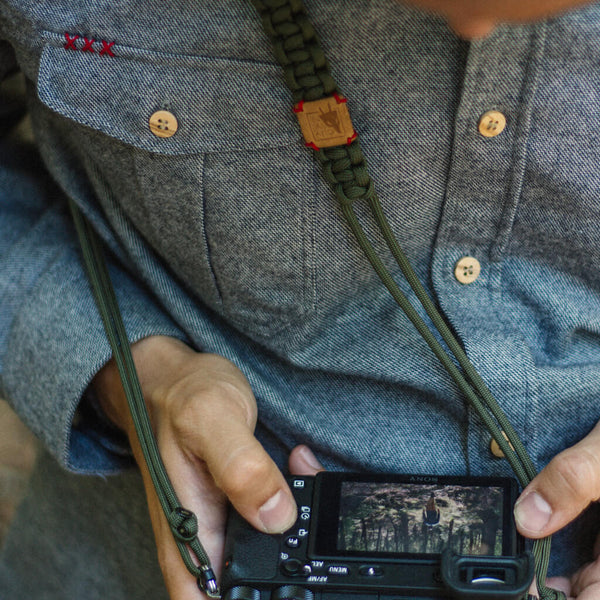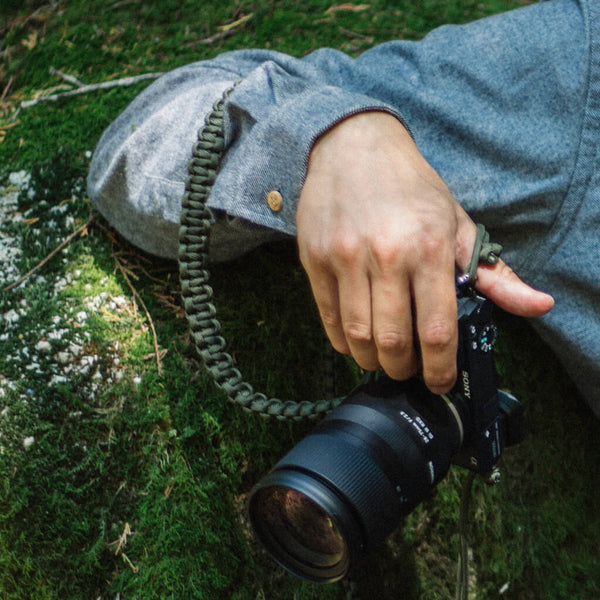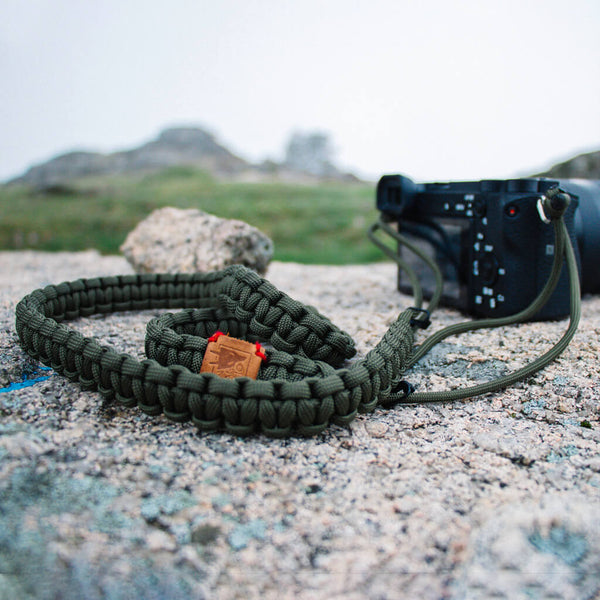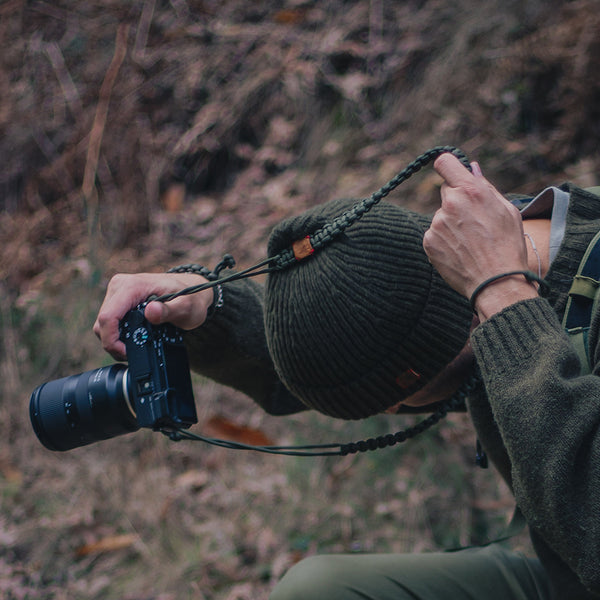 The roe deer is the wolf's prey. Its life is a constant balance between survival and death. It was the inspiration for our survival camera strap.
Animals that share their territory with predators do not live; they survive. This is the case of the roe deer when in wolf territory. It is a shy and elusive animal, quickly appearing and disappearing among the vegetation.
Our camera strap was inspired by it. It is a piece for everyday life, but in case of survival, it can be an essential aid, as it can hold up to 230 kilos and has several additional features. Cable ends may melt to prevent wear. The internal composing threads can also be picked apart when a thinner thread is required, for example, to be used as a sewing thread or fishing line in a survival situation.
The Paracord 550 was developed for parachutes used in World War II by US troops.
Characteristics
Ø 550 parachute cord
Ø Cord shell is braided from 32 strands, and the inside is made up of seven two-ply yarns.
Ø Thickness: 4mm
Ø Strength: 352 kg (Laudo Falcão Bauer)
Ø Weight: 10 grams / meter
Composition 
100% nylon
How to care 
The care and cleaning of your strap is a simple process. Soak it in warm and soapy water. Scrub gently with a toothbrush and let it dry. Ensure this minimum of care, and your paracord will serve you well for years to come.
Handmade in Portugal
Each handmade camera strap is produced according to orders. 
Shipping, Returns and Exchanges
All orders are shipped via CTT or DPD, and we will email you the tracking number when the order is sent. Orders are shipped within 4-6 business days. Handmade items will be shipped within 12 business days. 

SHIPPING: We'll charge €5.00 in shipping per order to Portugal, €10 in shipping per order to Europe and € 20.00 for orders to the rest of the world.
RETURNS & EXCHANGES: To return an item please send us an email to: info@indagatiostore.com and tell us your order number and what items you want to return or exchange.
The return service is carried out through a collection request by our distribution partner and costs €5 in Portugal and Spain.

In the case of returns from the rest of the world, sending the items for return is the customer's responsibility.