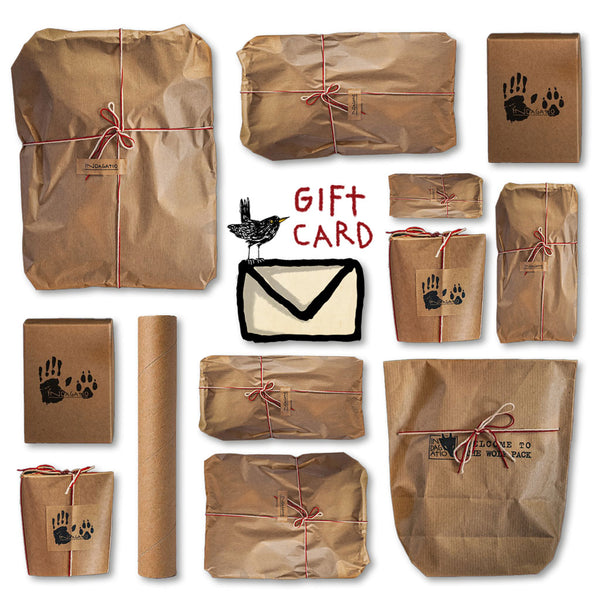 Gift your beloved wolves! 

Gift cards can be the perfect choice in the moment of sharing some love with your favorite wolves.
If you are not sure about the size or color they would like, don't worry.
Now you just have to send them the card, and we are absolutely sure they will love it!
Relevant information: 
Ø 
The gifted wolf can only redeem the card on our online store.
Ø The E-card it will be sent by email. 

Ø No physical version of the card is available, but it is possible to print it after purchasing.
Shipping, Returns and Exchanges
All orders are shipped via CTT or DPD, and we will email you the tracking number when the order is sent. Orders are shipped within 4-6 business days. Handmade items will be shipped within 12 business days. 

SHIPPING: We'll charge €5.00 in shipping per order to Portugal, €10 in shipping per order to Europe and € 20.00 for orders to the rest of the world.
RETURNS & EXCHANGES: To return an item please send us an email to: info@indagatiostore.com and tell us your order number and what items you want to return or exchange.
The return service is carried out through a collection request by our distribution partner and costs €5 in Portugal and Spain.

In the case of returns from the rest of the world, sending the items for return is the customer's responsibility.