Camel shorts Cervus elaphus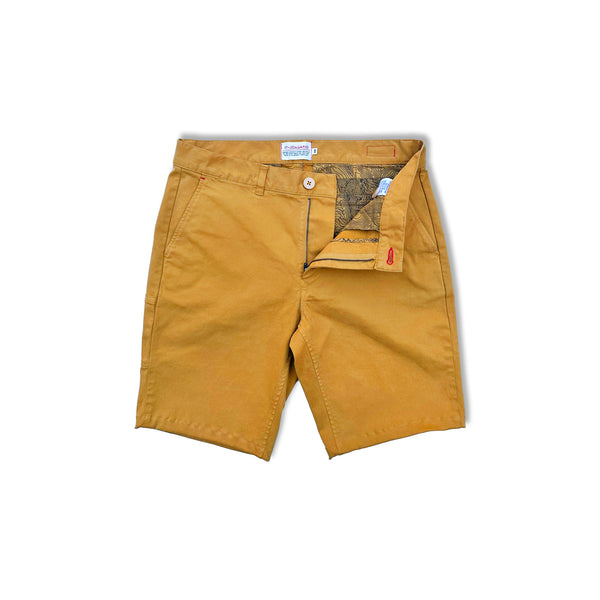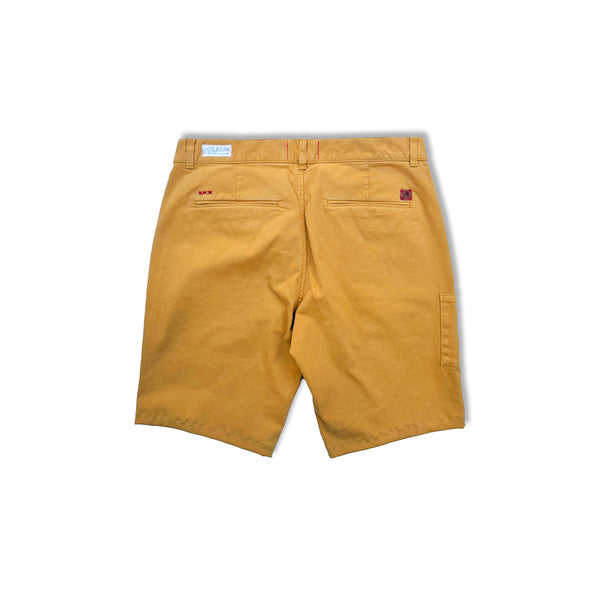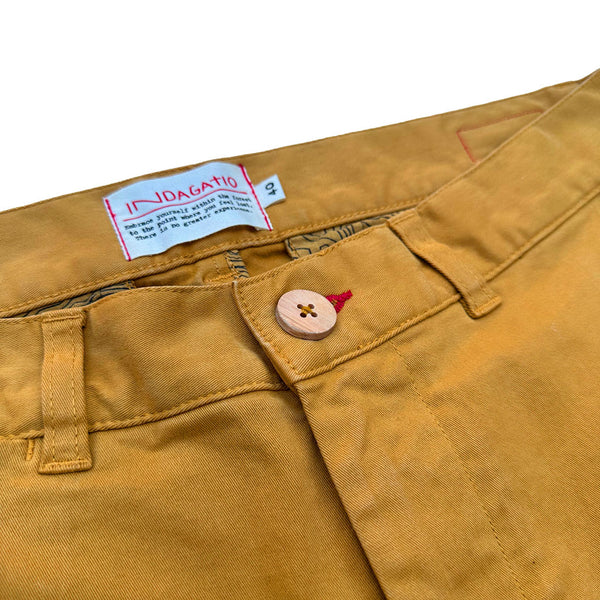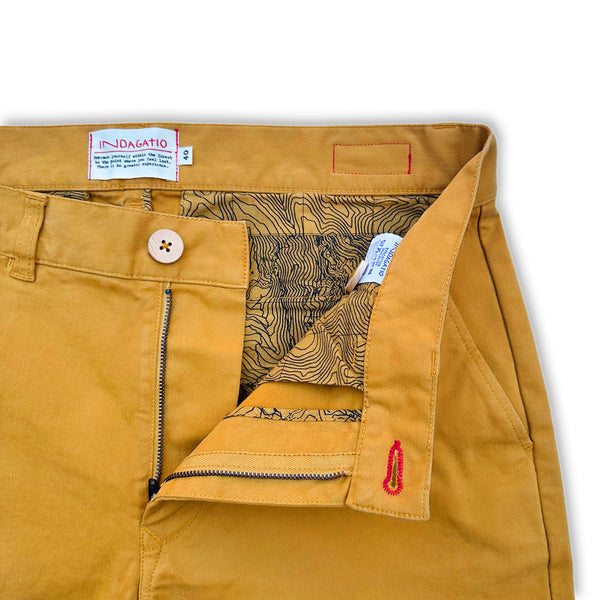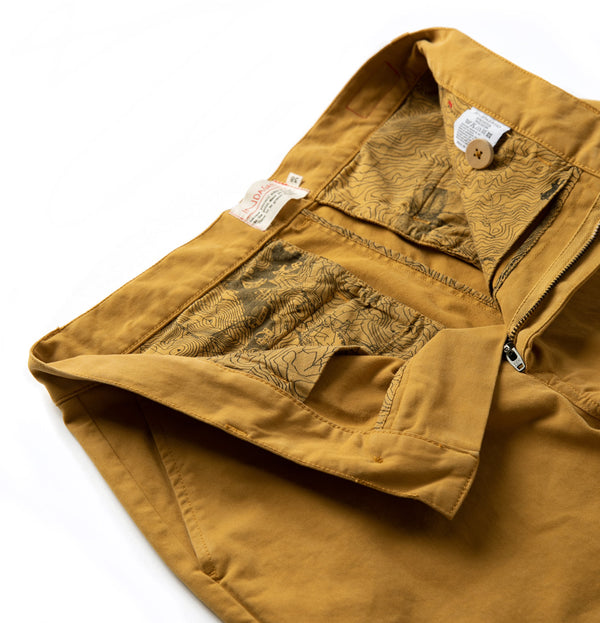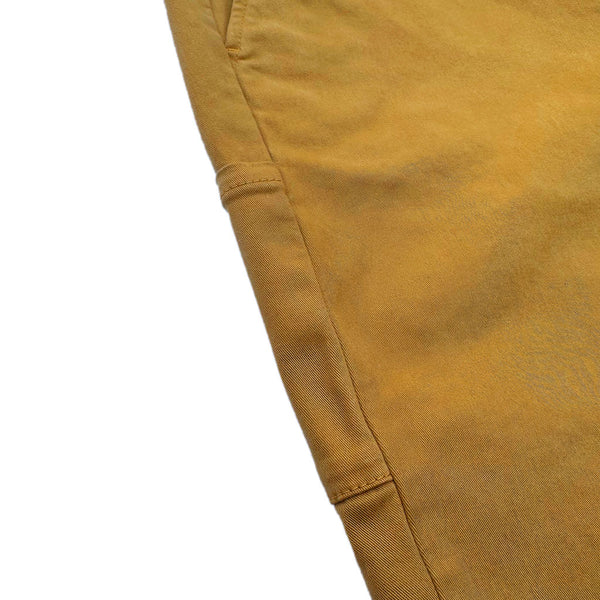 The red deer is an emblematic, noble and elegant animal of the Portuguese fauna. Throughout warmer periods of the year, males anthems are still under development to reach their full splendor at rutting season (mating period) - September/October. Anthems fall normally during late winter/ early spring and will keep growing as the warm season approaches. Hence, inspired by this temporal phenomenon we created the "Cervus elaphus cotton shorts" that travel with deer throughout warmer conditions.
Our shorts are made from very resistant cotton twill, with the perfect blend of added elasticity for complete comfort and full freedom of movement.
These are the shorts that allow you to reach the top of the highest mountain in the North of Portugal* in the warm months ahead, as well as they allow you to go out on a Friday night with your friends, always comfortable and in style.
These are the shorts that have been made for hundreds of years, in a natural raw material, under happy working conditions and with a zip. :) Plus an extra side pocket.
Characteristics
Ø Stretch twill for freedom of movement
Ø Composition 97% cotton, 3% elastane
Ø Fabric weight 290 g/m² (8.55 oz/yd²)
Ø Two slash pockets at the front, two welt pockets at the back, one coin pocket and one lateral pocket
Ø Independent lateral pocket
Ø Natural wood button
Ø YKK Zippers
Ø Bar-tack reinforcement at critical tension points
Ø The interior lining is unique to each garment. It is a "map" filled with messages.
Ø Three hand-sewn red thread crosses
How to care
Machine washable inside out. Natural drying. Soft iron on reverse. 
Made in Portugal
Shipping, Returns and Exchanges
All orders are shipped via CTT or DPD, and we will email you the tracking number when the order is sent. Orders are shipped within 4-6 business days. Handmade items will be shipped within 12 business days. 

SHIPPING: We'll charge €5.00 in shipping per order to Portugal, €10 in shipping per order to Europe and € 20.00 for orders to the rest of the world.
RETURNS & EXCHANGES: To return an item please send us an email to: info@indagatiostore.com and tell us your order number and what items you want to return or exchange.
The return service is carried out through a collection request by our distribution partner and costs €5 in Portugal and Spain.

In the case of returns from the rest of the world, sending the items for return is the customer's responsibility.